Outdoor LED Area Lights
LED Area Lights are designed for outdoor lighting applications requiring bright, white light, energy savings and robust performance. The long 50,000 hours rated life significantly decreases maintenance, labor and material costs over the life of the fixture. The slim, low-profile, 3G vibration rated die-cast aluminum housing is IP65 rated. An adjustable slip-fitter mount for 2 3 /8" O.D. arms or tenons is included on each unit. Photocell included. A shorting cap is supplied with each luminaire in case controls are not required. 
These LED luminaires instantly deliver brilliant white light, eliminating long warm-up times experienced with HID fixtures.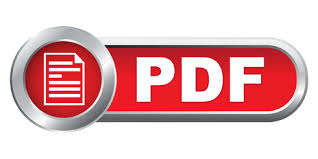 FL series
TCP's LED Flood Light features a robust energy efficient design, perfect for outdoor landscape, wall wash, and other accent lighting applications. This energy saving HID alternative delivers bright uniform light at a wide 100° beam angle. A long 50,000 hour rated life significantly decreases maintenance, labor, and material costs over the life of the fixture. The die-cast aluminum housing incorporates an impact resistant acrylic lens and is available with either a yoke or adjustable 1/2" knuckle mount, resulting in a simple installation and retrofit of traditional luminaires.
SFLKUZDSW
TCP's Select Series LED Flood Lights offer three wattage selectable SKU levels that cover 10W-100W and 3000K, 4000K, and 5000K color selectable options. Customers can customize the light to best illuminate their outdoor projects, no matter how big or small. They are equipped to handle any wall washing, sign illumination, or accent lighting applications. The die-cast bronze aluminum housing comes with tamper-resistant tempered glass, yoke or knuckle mounting options, and is easy to install.
GL30WMODFLSFSNCCTUDX
LED Modular Floodlight Series - 30W - 5000k, 3500-4000 lumens. Knuckle mount - see picture.